Thursday, January 1
here we go
WELCOME 2009!!
happy new year to all
Bye 2008!!



stop day dreaming..looks foward!
2009 means..
i'm become 21y/o (omg..adult yeah..;p)
be more matured
think +ve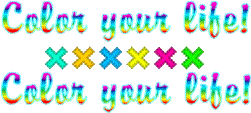 Antara kita makin rapat kerana keserasian yang terkebetulan mungkin... Antara kita makin selesa kerana kisah yang dicipta mungkin... ...

At first aku memang tak nak ajar Khalisa berputing kosong @ pacifier @ soothers @  nenek Khalisa panggil puting kopek)  ni. Tapi disebabkan ...

Dari Khalisa belum lahir lagi setiap kali check up dekat KPJ kajang, mesti akan dapat 'cenderahati' sample diapers. Kumpul-kumpul bo...