Thursday, January 1
here we go
WELCOME 2009!!
happy new year to all
Bye 2008!!



stop day dreaming..looks foward!
2009 means..
i'm become 21y/o (omg..adult yeah..;p)
be more matured
think +ve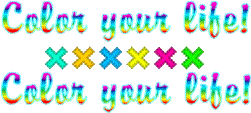 Kau yang sedang mengomel lancang Ada insan yang mendengar tekun Itu aku Kau yang sedang mendengus kasar Ada insan cuba menenangk...

At first aku memang tak nak ajar Khalisa berputing kosong @ pacifier @ soothers @  nenek Khalisa panggil puting kopek)  ni. Tapi disebabkan ...

Dari Khalisa belum lahir lagi setiap kali check up dekat KPJ kajang, mesti akan dapat 'cenderahati' sample diapers. Kumpul-kumpul bo...